USB Flash Drive With 4gb 8gb 16gb
Available Colors:
Custom colors available
Size:
Dimensions : 247mm x 20.3mm x 9mm
Print Area : 130x12mm Band
22x13mm Clasp
Print Option
Features
1. Confidence. Focus on providing you with secure, reliable and portable storage devices and offering hight quality product.
2. Idealism. Allows you to segregate music, documents, movies, pictures, etc. Good gifts for Mom, Dad, Child, friends on Mother's day, Father's Day, Children's day and Christmas Day. Fine choice for advertisement- allow to print LOGOs and advertisement.
3. Convenience. Wrist band design, take it all with you. Convenient Storage and Portability.
4. Fashion bracelet style usb flash drive, specially designed for girls women, can be used as a great decoration on your wrist, it looks just like a smart bracelet.
5. Plug and play; Fast speed in write/read transfer; Store and transfer photos, videos, songs and other files between pc computers.
Detail Specification Chart: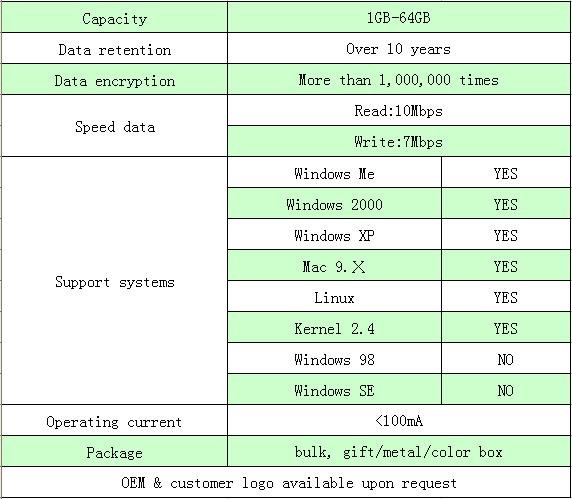 Hot Tags: usb flash drive with 4gb 8gb 16gb, manufacturer, factory, customized, price list, low price, free sample